SSC qualifies individuals for benefits to pay for care…guaranteed!
• Waiver
• Nursing Home
• Veterans Benefits
Generous benefits are available to help pay for assisted living, in-home care, and nursing home care.
Everyone Deserves Our Best Services
Long-term care for aging loved ones shouldn't come at the cost of your family's hard-earned savings. More benefits are available than most people realize. Senior Solutions Consulting works on your behalf to gain those benefits.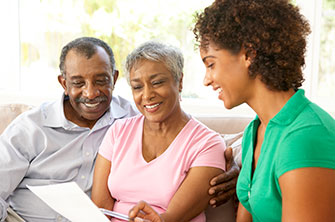 Assisted Living Waiver Benefits
For those who qualify for Medicaid but don't require nursing home care, Waiver benefits can be used for in-home and assisted living services.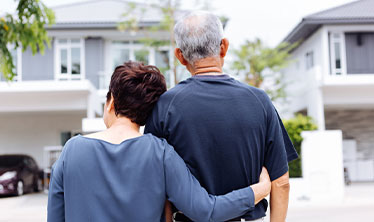 Medicaid provides benefits to pay for nursing home care not covered by Medicare. We'll help you determine if you can qualify and handle the application process for you.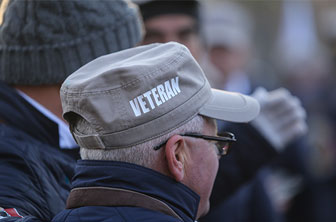 Veteran's Aid & Attendance Benefits
This VA benefits program provides a monthly pension payment for long-term care to veterans (and their surviving spouses) who served during a time of war.
Senior Solutions Gets Results…
Senior Solutions Consulting (SSC) focuses on assisting families with crisis long term care planning. We have been central Indiana's only dedicated firm specializing in Medicaid (Nursing Home Care), Medicaid Waiver (Assisted Living Care), and Veteran's and Spousal benefits since 2000.
We have…
helped over 1,500 families gain waiver and nursing home benefits to pay for their care.
assisted more than 1,750 veterans and their spouses gain approval for VA Aid & Attendance.
not stopped until we get you the benefits you deserve and are entitled to.
Team Approach We have a proven record of success.
Dedication Gaining benefits is our only focus.
Value Unlike other firms, our initial consultation is always free.
2023 Monthly Maximum Benefit Amounts for VA Aid & Attendance
(This is a tax free monthly pension. We can qualify most families, regardless of their level of income or assets.)
Are you or your loved ones eligible for these benefits?
MEDICAID WAIVER
Medicaid Waiver benefits pays for any care OVER a pre-determined, out-of-pocket, monthly amount.
Unlike traditional Nursing Home Medicaid, Medicaid Waiver allows for the retention of many current assets. Only certain senior care facilities accept Waiver.
SSC works closely with many of these area facilities to assist in senior placement.
NURSING HOME BENEFITS
Nursing Home Medicaid offers benefits not normally covered by Medicare, including nursing home care and personal care services.
SSC can assist with application and protection of certain assets through establishing family trusts.
VETERANS AND SPOUSAL BENEFITS
Veterans and their spouses can qualify for monthly, tax free benefits to assist in paying for senior care.
VA benefits can pay for assistance in performing "tasks of daily living" including feeding, dressing, bathing, etc., whether that is in-home care, or in an assisted living facility or nursing home.
We can qualify most families, regardless of their level of income or assets.
VA Aid & Attendance benefits are available to any U.S. veteran (or their spouse) that served during a declared "Period of War". A veteran, their current spouse, or surviving (not re-married) spouse is eligible for these significant monthly benefits by providing proof that they require help to "perform basic tasks of daily living."
Senior Solutions Consulting works face-to-face with the Veterans Administration and navigates the paperwork required. Our experience can expedite the process.
Our clients that meet the qualification guidelines have been approved.
When you have questions about benefits for long-term care, SSC has answers!